Review for Week of May 16th, 2022
May 22, 2022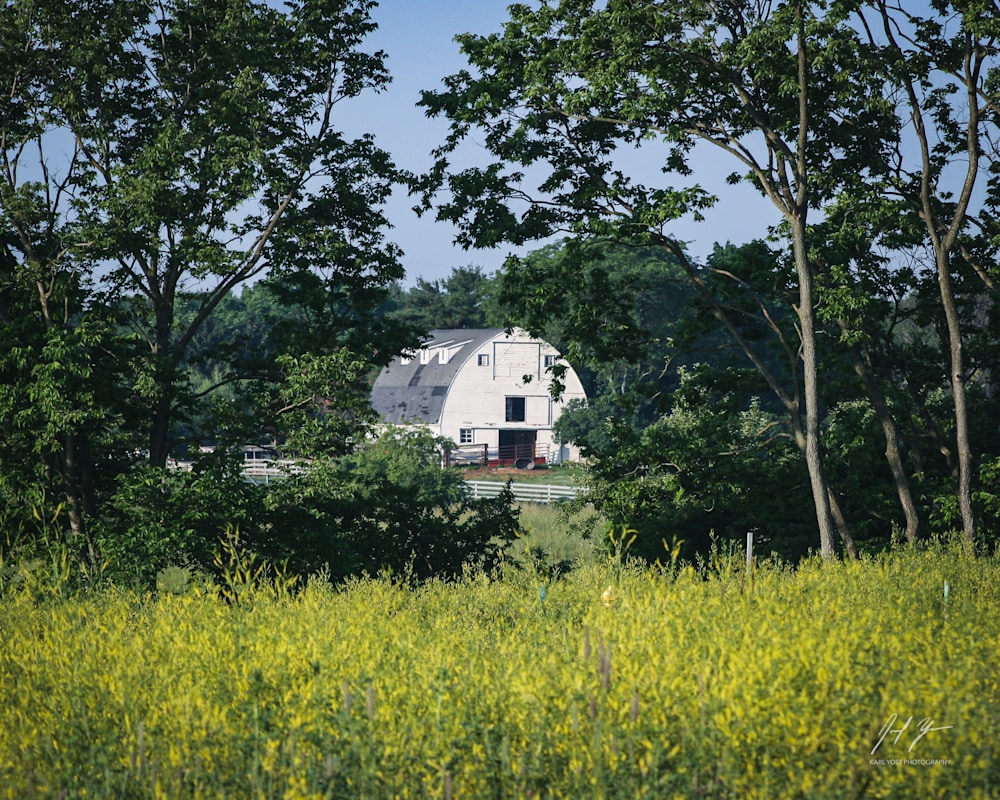 Framed Barn - I took this shot years ago and just recently came across it again. This was taken from a new housing development that had not yet begun its second phase.

Walking the roads that didn't have any homes built yet I saw this barn past the tree line, the trees perfectly framing the barn.

With the yellow mustard weed (I think?) giving an extra pop of color against the blue sky and white barn. I feel like I can smell summer when looking at this photo.
---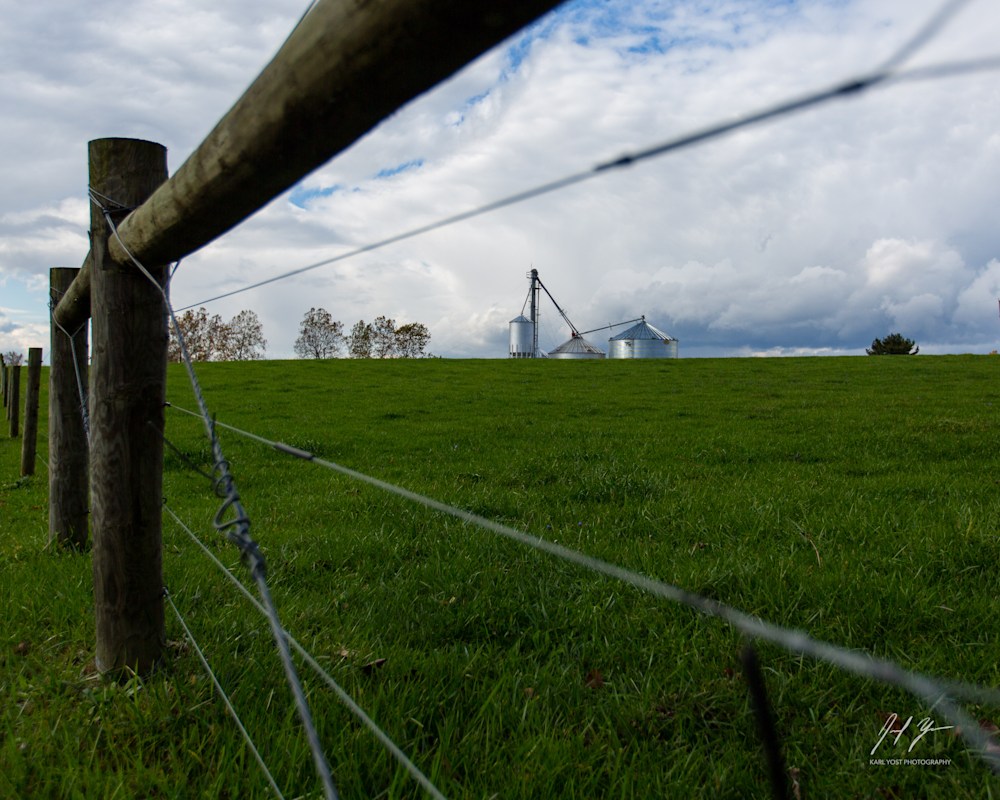 Grain - No barn today but a grain silo on a farm. I was out driving around the back roads and came across the lush green pasture and really liked how the buildings were reflecting the light with hints of blue sky above.

This is part of my heartland series of images I am working on finishing up. More to come in the following days.
---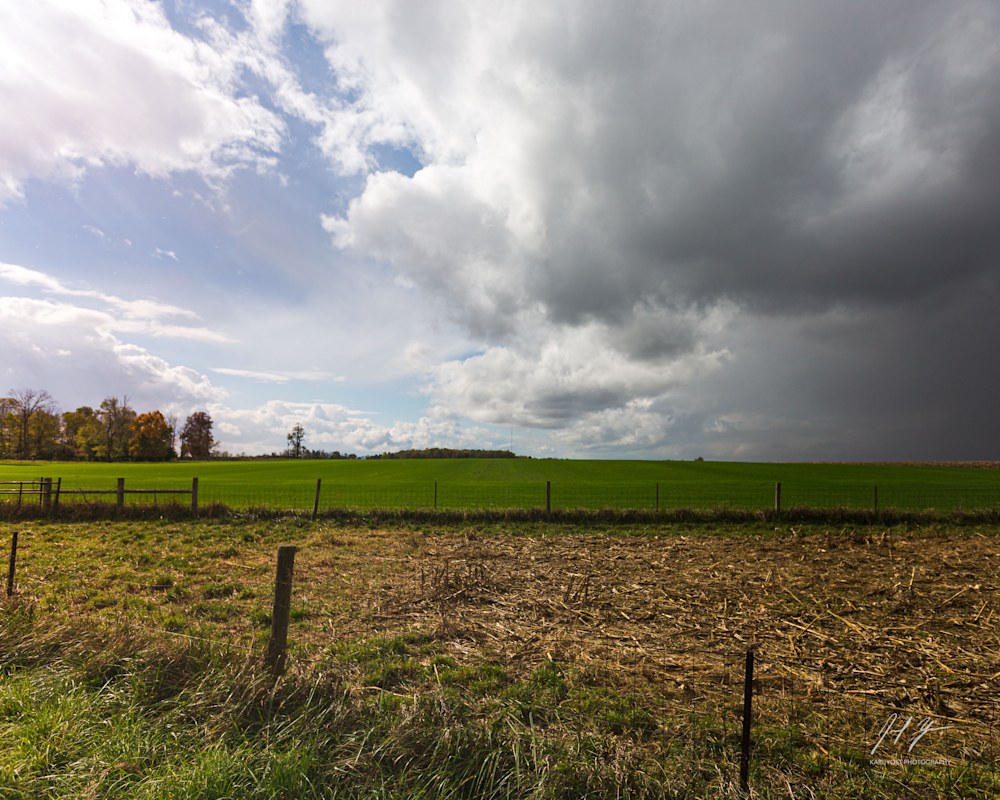 Approaching Storm - I was again out driving around the back roads and as I was moving towards the storm I saw this break in the clouds showing the wispy clouds and blue sky contrasted with the dark storm clouds. The field in the front is plowed and done for the season while behind it there is a lush green field still going strong. Multiple subjects contrasting each other makes this a favorite image.
---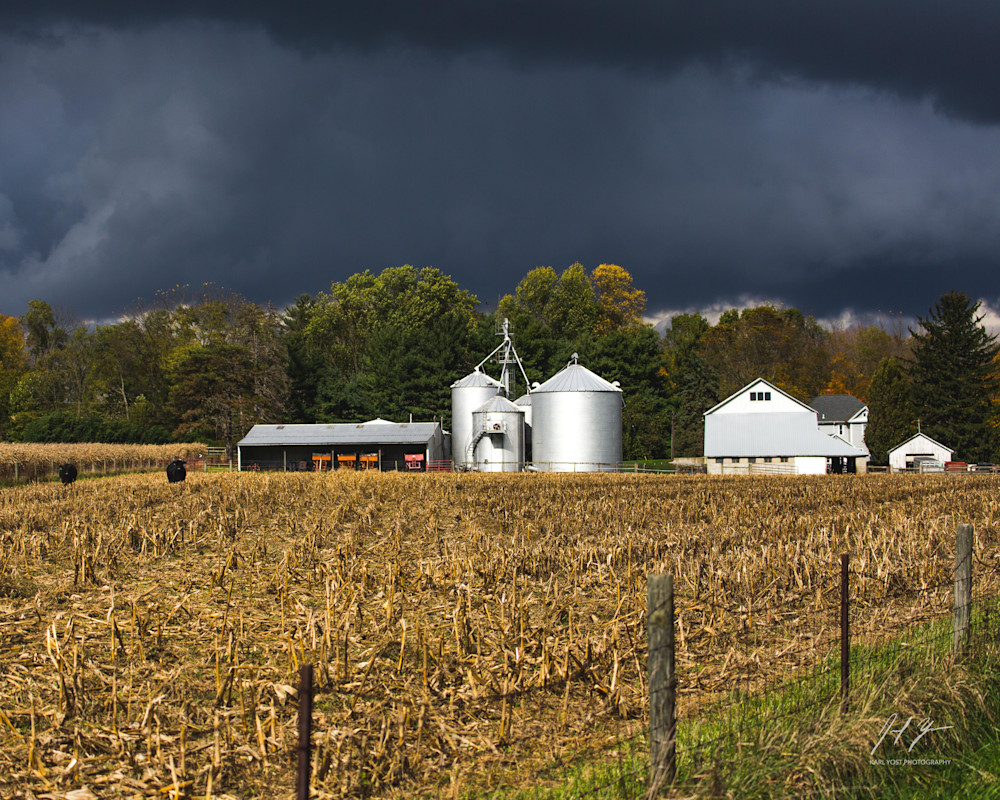 Brewing Storm - This is related to the post from yesterday. This is looking into the approaching storm with the sun behind me making the grain silos shine. These storms were heavy but you can see behind them just over the treetops that it was a small set of clouds and left the area fairly quickly. Such a dramatic sky.
---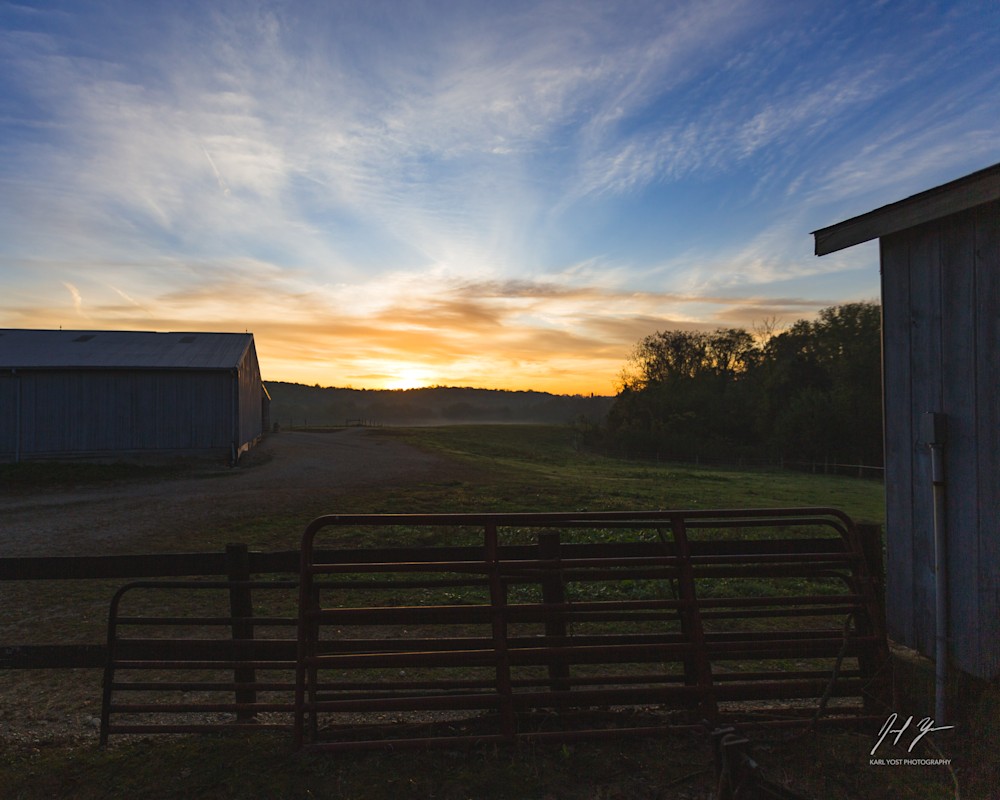 Riding Centre Sunrise - While you might think this is a farm, it's actually The Riding Centre in Yellow Springs.

Captured looking out over the pasture as the fog from the night still lingers. You can see the dew on the grass sparkling, and the fence has a subtle glow as the sun begins to light the area.

There is quite a substantial valley towards the back that gives a bit of a mountain feel as you look off into the distance. I have a black and white photograph I took from the same area that really shows it off.