Review for Week of March 14th, 2022
Mar 20, 2022
A review of posts made on social media for the week of March 14th, the theme of the week was Winter Flowers.
Black and White Goldenrod - During the winter not really anything blooms but the plants and flowers from the previous season go through various transformations.
This transformation is what is left of some goldenrod, the way the light was hitting the white threads looked like silver, which I feel is brought out more by a black and white treatment.
Half and Half Wild Carrot
- Continuing with the winter flowers, this is a wild carrot. I was drawn to this half of the flower is covered by shade while the other half was in the sun.
I feel like this represents the last days of winter as spring moves in. Still, some cold but bright days are ahead! Are you ready for spring?
One of my most popular prints is a different take on this same flower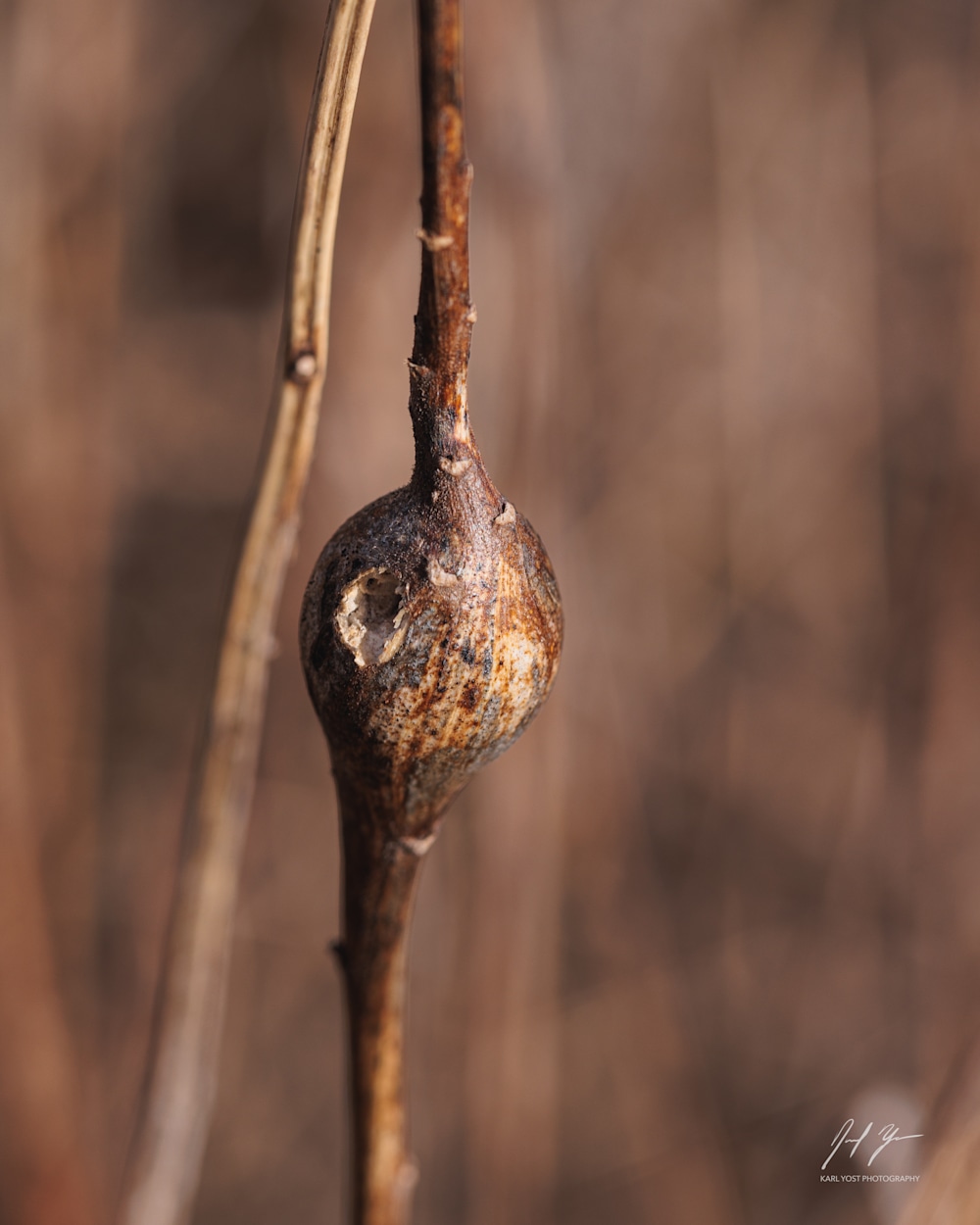 Milkweed Nest - This really isn't a flower as you can tell but it still caught my eye. I think this is part of a milkweed plant.
What grabbed my attention was the hole. Something had either been working on making a home or digging in for something to eat. Either way, it piqued my curiosity. Is this milkweed? If it is something else comment and let me know!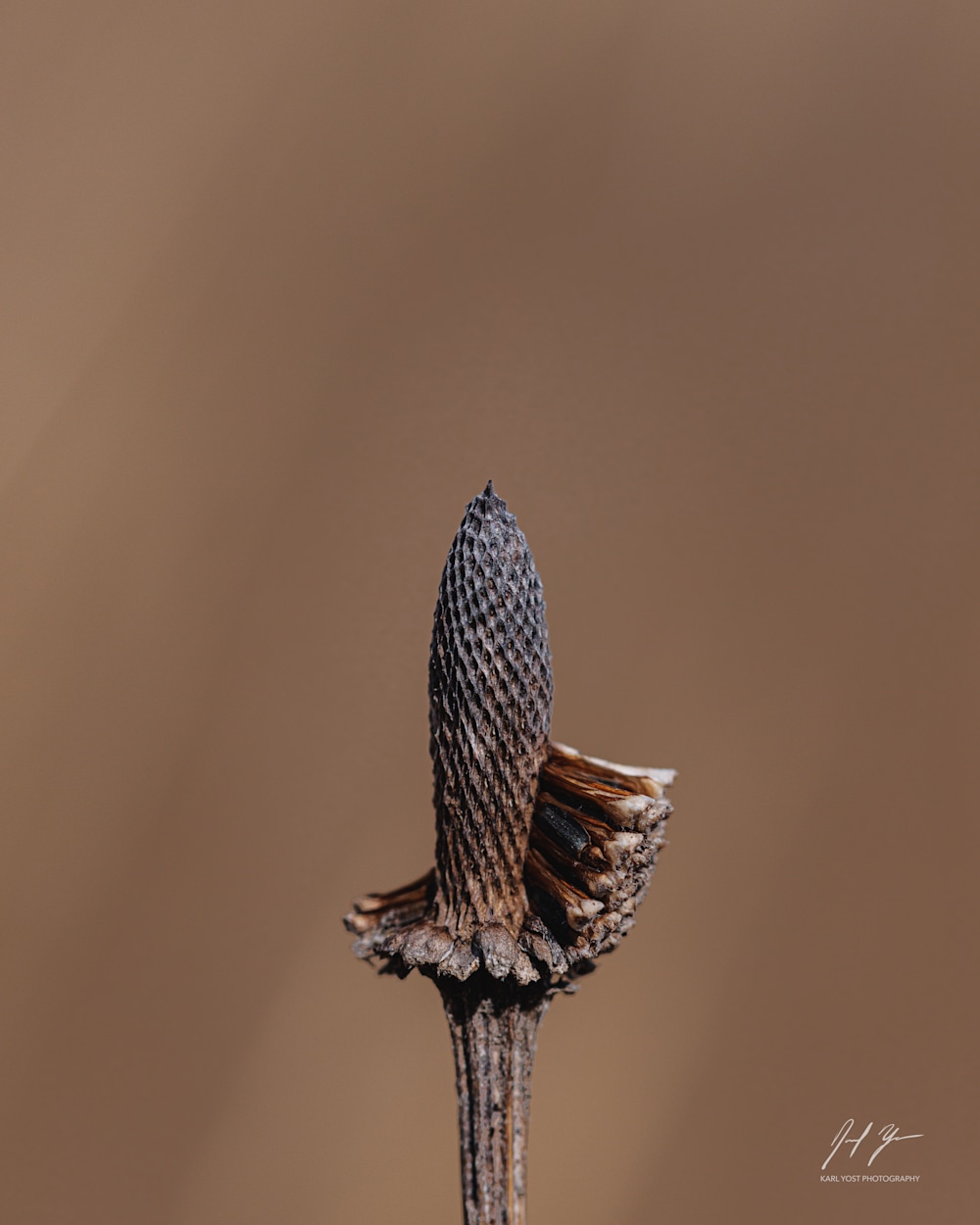 Pinnate Prairie Coneflower - More of the winter flowers series! This shot is the remnants of a Pinnate Prarie Confeflower.
It looks a bit arrow-like to me, I was drawn to the last few pieces still hanging on after this long and hard winter. How they hadn't blown away by this point is pretty amazing considering all of the harsh weather we have had!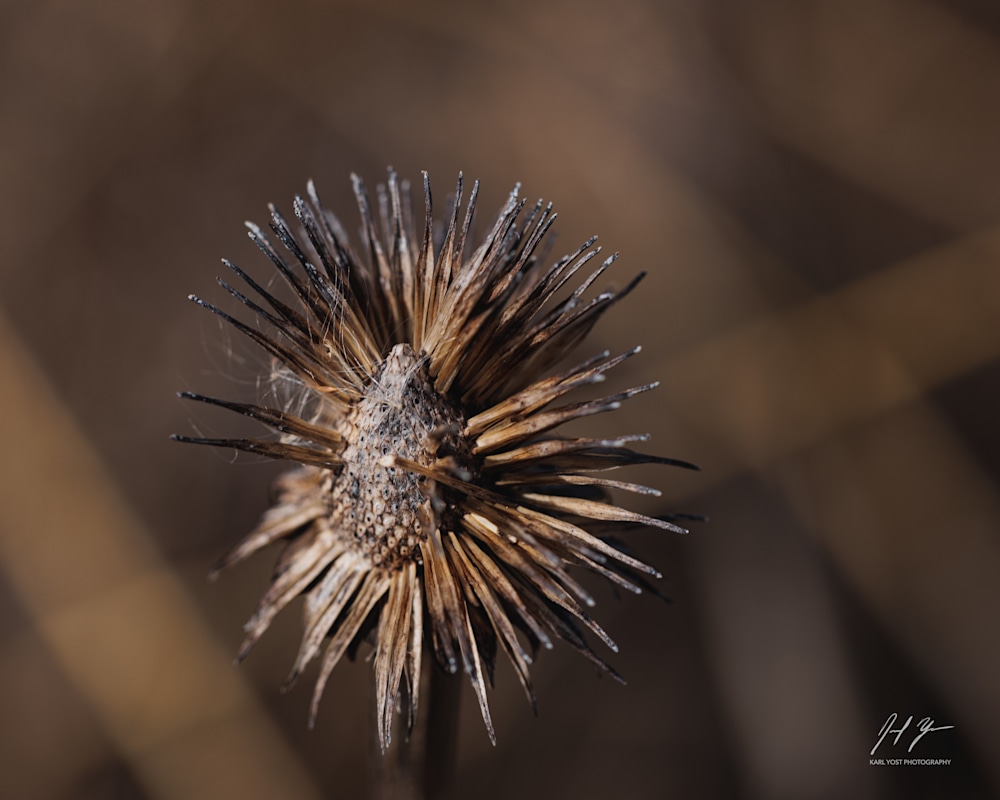 Teasel - One of the challenges of photographing plants in the winter is they are much harder to identify. To me this looks more like a type of coneflower, however, searching the internet turns up Teasel.
While I am not sure which this is, and if you know comment below, I really like the tiny hairs still caught on this and if you look closely there seems to be one last pod still waiting to blow away.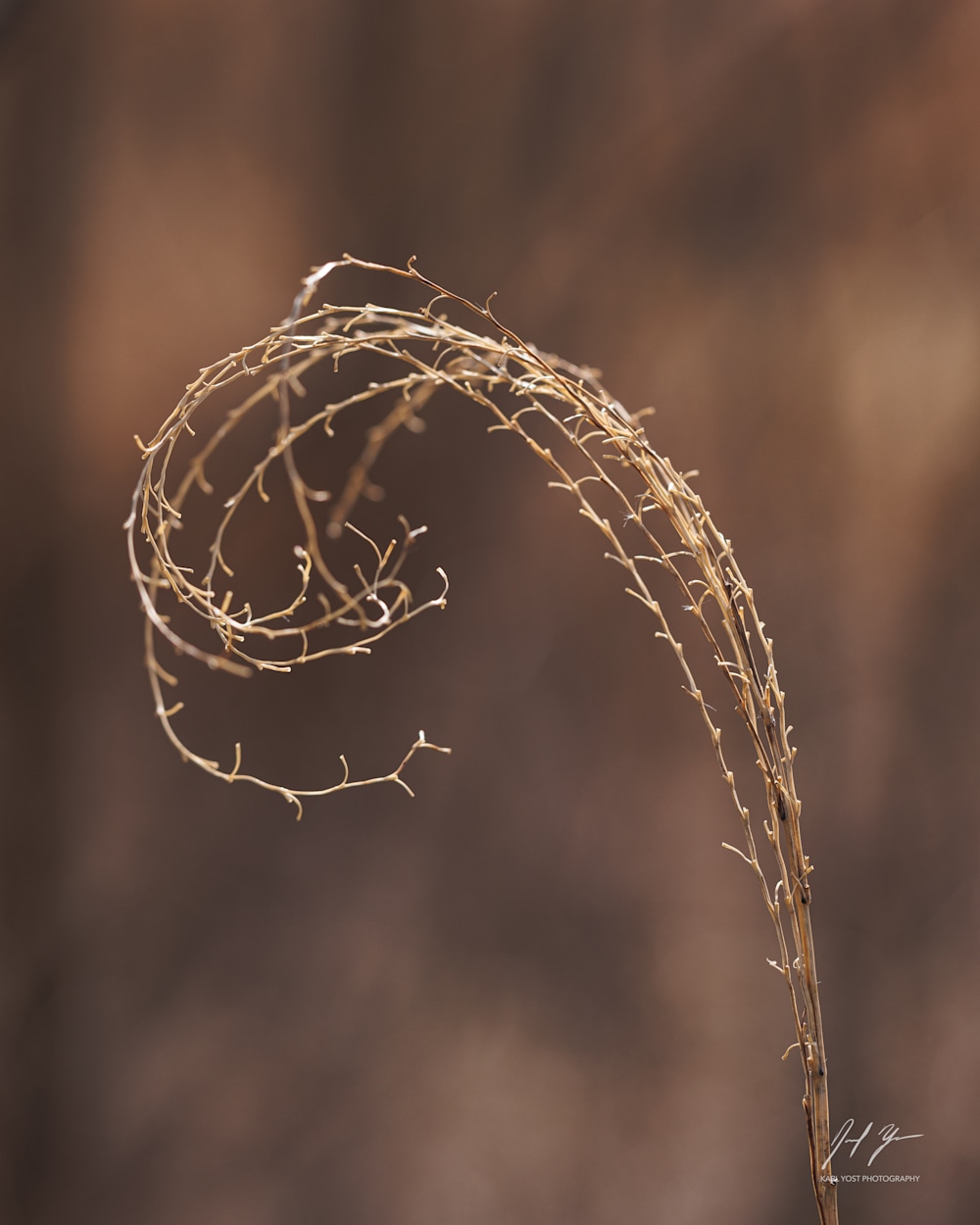 Question
- This is the final day of the winter flowers as today is finally the first day of Spring! Next week I will be on to something new. Maybe back to landscapes? I don't know yet.
This prairie grass, at least that is what I am calling it, looks like a question mark. So it seems fitting to ask the question, what are you most looking forward to this spring?