Review for Week of April 4th, 2022
Apr 10, 2022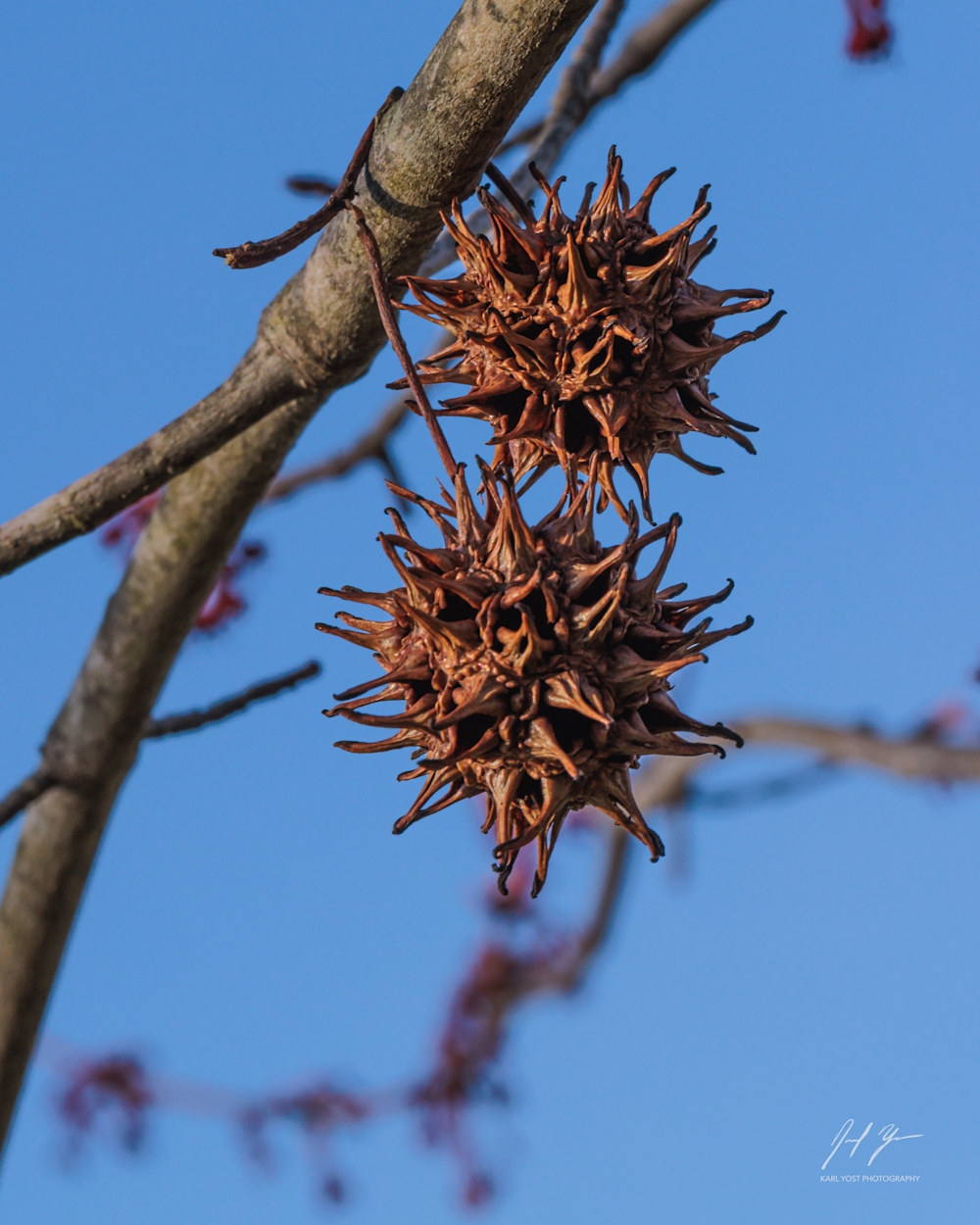 Dual Pods - I was out this weekend creating some work based on spring blooms and buds appearing on the trees when I came across these two sweet gum seed pods hanging on this tree. I didn't place them there, I supposed someone else could have but there were thousands of them on the ground so I think these just happened to fall like this. Appreciated the randomness of it and had to grab a shot.
---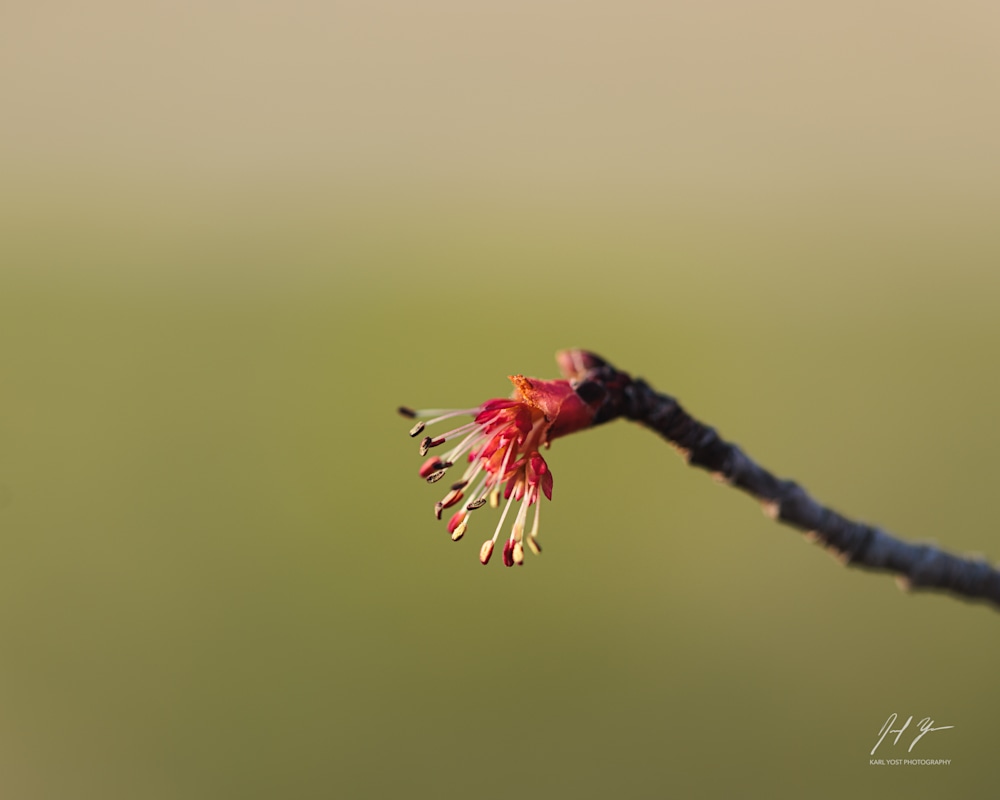 Red Maple Bloom - I went out this past weekend with the intent to see what was blooming, I was not disappointed, so many different trees are awakening. The first is a red maple starting to blossom, one of my favorites from the weekend!
---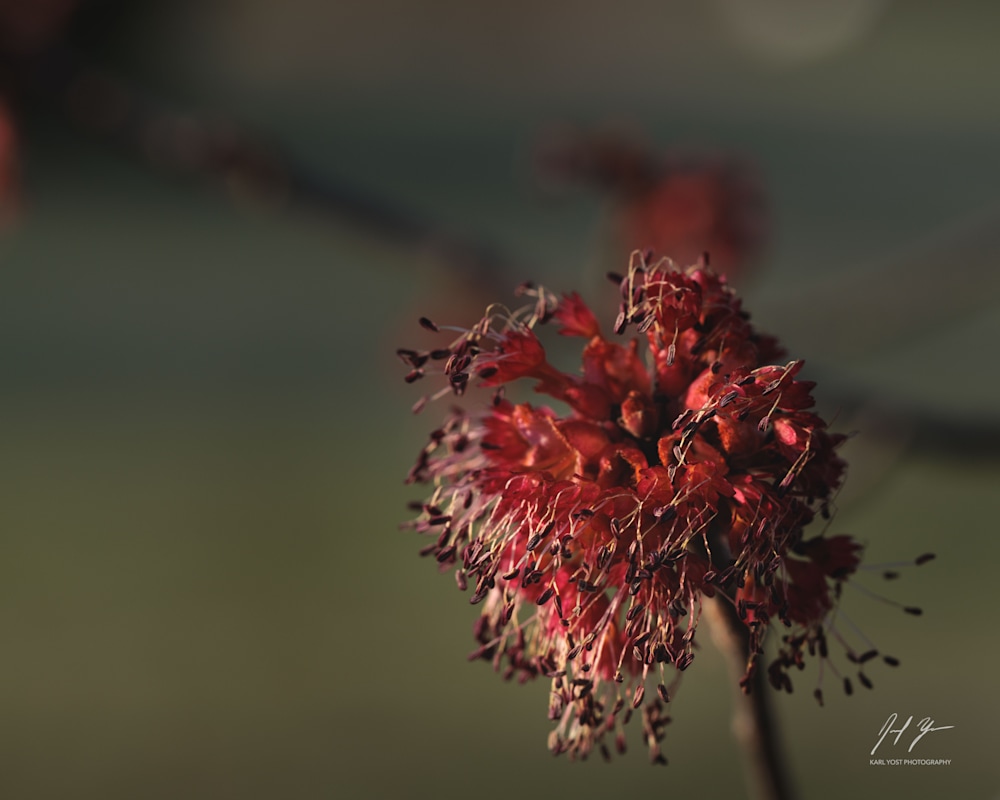 Red Maple Bloom II - continuing with yesterday's post of a Red Maple opening, this bud has opened even further, it reminds me of sprouts! :D I really liked how the sun was hitting the front of this bloom giving it a warm morning glow.
---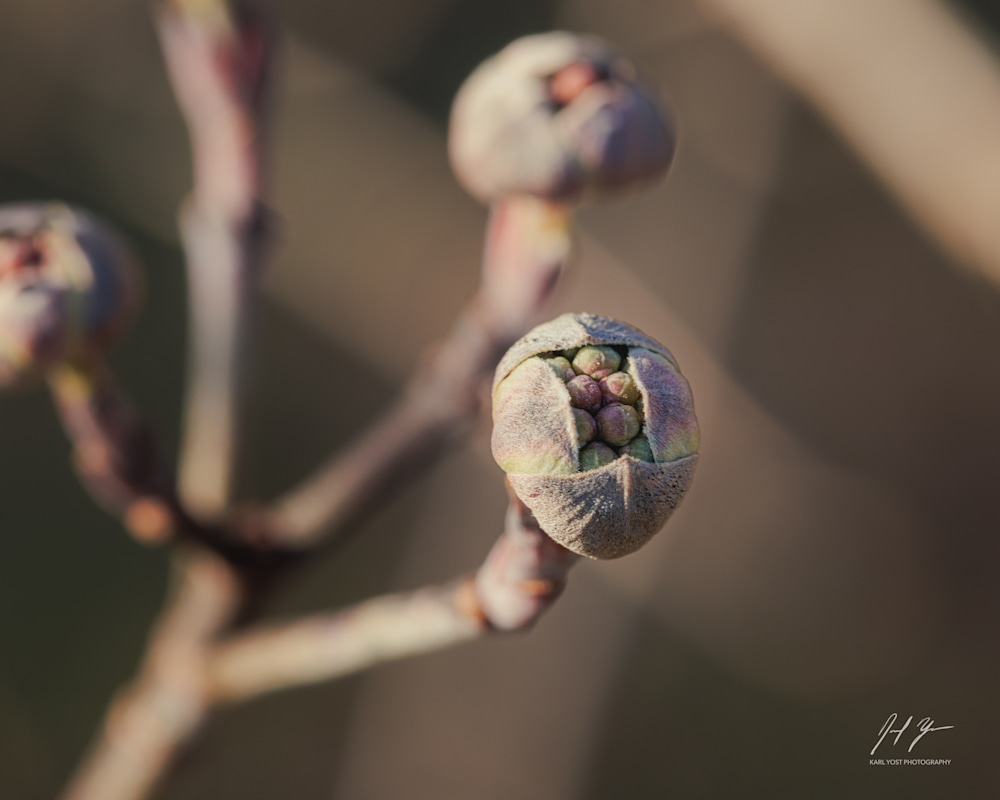 Blooming Dogwood - More blooms for this past weekend's walk-about looking for spring. This is a bloom from a dogwood tree, the colors kind of remind me of Neopolitan ice cream, or maybe a rainbow sherbet is more apt. When I first walked by this tree I hadn't noticed the color, it looked rather pale, I am glad I took the photo anyway, while subtle, the colors are definitely there!
---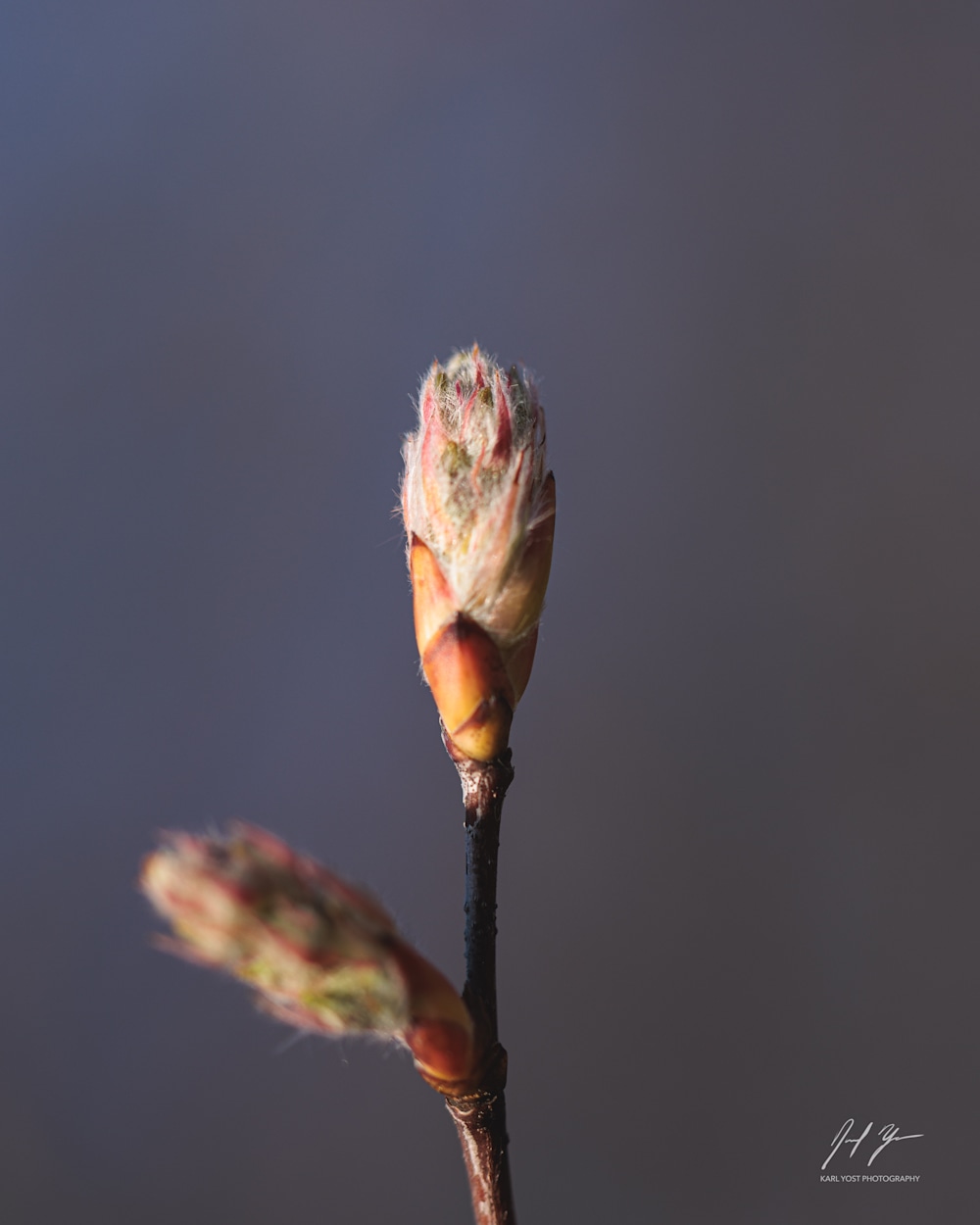 Q-tip Bud - This is a bloom from a birch tree, while not the most interesting of the blooms thus far this spring, I saw the tiny fibers on the top which reminded me of a Q-Tip cotton swab. I regret not using a bigger DOF but I still like it.